Bio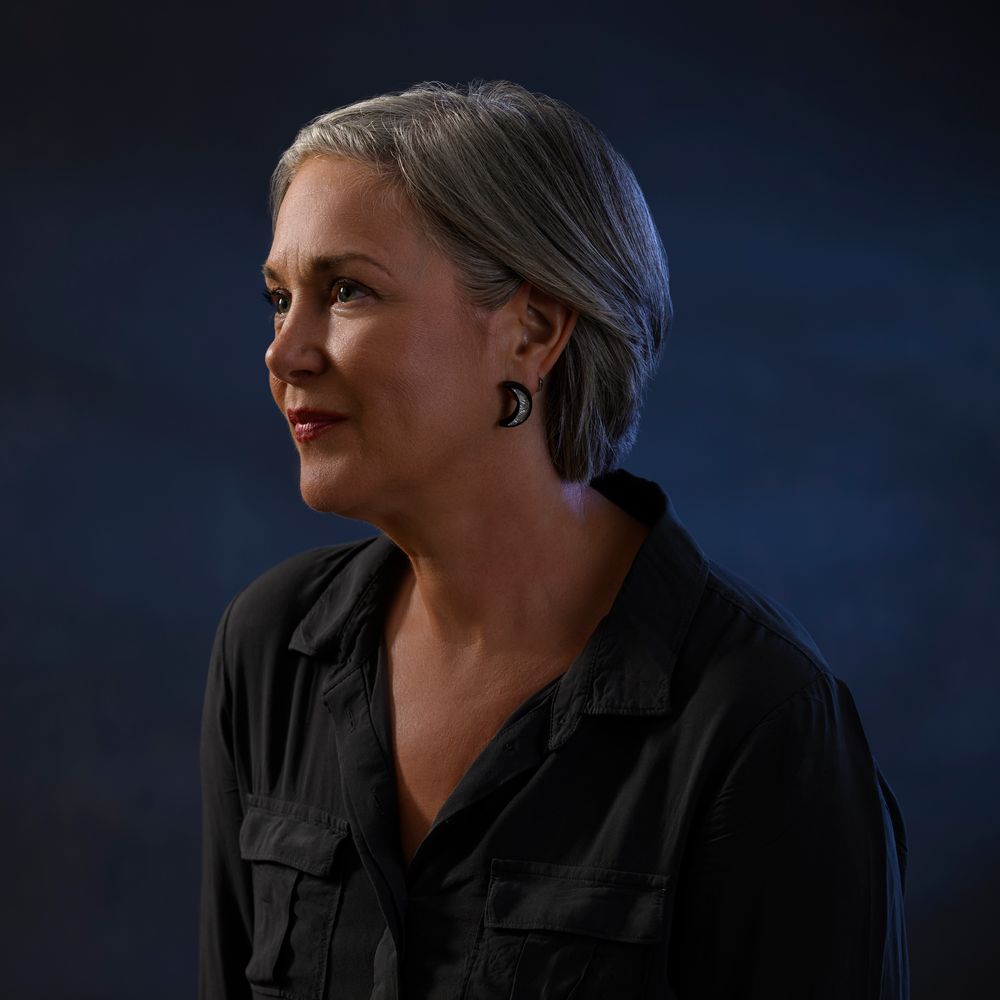 Jennifer King
Spirited and sensitive, Jennifer King is a versatile pianist who enjoys exploring the world of classical music in the 21st century through the presentation of new music and the revisiting of past musical gems. She has established herself as a sought-after talent on concert stages across Atlantic Canada in both the role of soloist and collaborative artist. Her remarkable career spans three decades and the impact of her artistry has inspired the dedication of piano works and a growing number of commissions from Canadian composers. King's countless contributions to musical life in the province have been
celebrated with an Award of Appreciation from the Lieutenant Governor of Nova Scotia.
These past several years have seen King truly blossom as a recording artist. Frequently heard on CBC Ici Music and CBC Radio 2, her growing catalogue of works began with the 2018 release of O Mistress
Moon, a collection of two centuries of Nocturnes and night inspired music. Consecutive releases include
a live recording in 2019 (Doolittle: Minute Études "Excerpts") and a collection of twelve short piano
works inspired by fairy tales in 2020 (Twilight Hour: Collected Stories for Piano). In 2022, Jennifer
released O Mistress Moon: Canadian Edition. Distributed by Leaf Music in Halifax, this set of twelve
contemporary piano works embodies the moon, outer space, and the night. The album has received
praise for its "dramatic out of this world sonic listening" (The WholeNote); it won Classical Album of the
Year at the East Coast Music Awards 2023; has been featured on the cover of Tidal Music's Piano
Spheres playlist; and has seen numerous tracks featured in Apple Music curated playlists.

A familiar face on stages across Atlantic Canada, Jennifer has presented hundreds of recitals for many of
our region's iconic festivals and concert series. Performing as a soloist and as a collaborative artist
alongside some of Canada's most respected singers and musicians, King's recent performances include
Nova Scotia Music Week, the East Coast Music Awards, the Scotia Festival Chamber Players Series, the
Open Waters Festival, Sunday Music in the Garden Room at Acadia University, and the Cecilia Concert
Series. With the latter, King combines her musical gifts and strong community spirit to curate, host, and
perform in Cecilia Concerts' Sensory-Accessible Concert Program. The success of Jennifer's advocacy is
undeniable; audiences for these sensory accessible performances have grown by more than 500% in a
single concert season.
Jennifer's academic achievements include a Master of Music in solo piano performance from McGill
University, a Bachelor of Music from Acadia University, and postgraduate diplomas from the University
of Reading (UK) and the prestigious Royal Academy of Music in London, England. Her artistry has been
encouraged through the support of scholarships (Kneisel Hall Chamber Music School (US), the Nova
Scotia Talent Trust) and grants (Britten Pears School of Advanced Musical Studies (UK), Arts Nova Scotia,
Music Nova Scotia, Factor, Canada Council).
As an artist, King continues grow and explore by pushing boundaries and finding new meaningful ways
to connect with the community.
Testimonials
Audience members comments about O Mistress Moon after the launch January 21, 2018 with Cecilia Concerts Series: 
"The program was an adventure… whose episodes were linked by the golden thread of your playing." 
"Wonderful range of colour and texture in your playing." 
"A gorgeous flawless performance in every way." 
"Very beautiful and inspiring." 
"Absolutely lovely and such a pleasure to listen to." 
 
Review from The Music Room Chamber Series Concert – Stephen Pedersen (Chronicle Herald, NS): 
"Adams and King also performed Robert Schumann's Fantasiestucke, Op 73. The two played as one in a first-rate example of chamber music interpretation. King's technical clarity and impressively musical phrasing and pacing complemented Adam's rich sound. King, on piano, was brilliant." 
 
Review from Rossini's Opera Cinderella – Giles Woodford (Oxford Times, UK):
 "Another star was pianist Jennifer King. She kept this enjoyable evening spinning along- and made us forget that there was no orchestra."